NEWSLETTER – JUNE 2017
---
President's Corner
Joel Watts, MD, FRCPC, DABPN (Forensic psychiatry)
President, CAPL
It is with a sense of honour that I write to you as president of CAPL for the first time. After making my way up the ranks on the Board of CAPL for several years, I would like to thank all of you who supported my taking the helm of our national voice for forensic psychiatry. I will do my best to be a good steward and representative of CAPL and help it grow.
I would like to thank our outgoing president, Johann Brink, for his leadership of CAPL for the past three years. He cannot escape the clutches of Board membership so easily, as he of course remains on board as the past-president.
It's my pleasure to present the current officers of the Board, as elected by members this year in March:
Johann Brink – past-president
Joel Watts – president
Brad Booth – vice-president
Phil Klassen – secretary
Vicki Roth – treasurer
Although no longer officers, Sandy Simpson and Paul Fedoroff remain members-at-large of the Board.
In the next few years, it is our hope that we are able to attract new minds to get involved in CAPL through presenting at the annual conference and involvement in our governance. With the fine-tuning of the by-laws that we have succeeded in doing over the past few years, it is our hope that the election processes are now transparent and easier to understand and as such, interested members will want to step forward to take on roles in the organization.
I am aware that in the past, when CAPL was not as mature an organization and our governance structures were not as robust, the election processes were sometimes nebulous, resulting in dissatisfaction of some members. The current leadership is aware of these sentiments and we take them to heart. It is very important to me and the current directors of CAPL that we be as transparent and democratic an institution as possible. As Board positions become available (as they will due to clear term limits per our current by-laws), we hope members from across the country who have not held previous roles in the organization will be motivated to get involved. It is very fulfilling and important work and is a great way to stay connected to colleagues across the country.
Our annual conference this year in Tremblant in March was another great meeting. We had very good attendance (more than 80) with both official languages represented well and attendees from Europe including a great group from the United Kingdom. Thanks to the organizing committee headed by Phil Klassen and the scientific portion chaired by Michelle Mathias. Vicki Roth, Sandy Simpson and Brad Booth also contributed greatly to the overall organization. We cannot forget Chantal Goddard, who has been doing a fantastic job organizing our conferences for many years. As is the goal every year, we continue to foster a very collegial atmosphere that allows for sharing of knowledge and experience. I look forward to what Victoria, BC, has in store for us next March!
Those members present at the Annual General Meeting (AGM) participated in debate about the ethical guideline revisions that we have been working on for a while now. We have heard the request of the members present and have sent out the proposed guidelines to members for comments. We will then collate the results and then propose a revised set of guidelines for a vote by members by electronic means at a later date. This is a new process that our by-laws allow for and has the advantage of allowing us to be able to ratify issues such as this by the membership without having to wait until the AGM. Given all the work that has gone into these guidelines, we would like to be efficient in getting input and membership agreement to them.
As president, I plan to continue the advocacy work of my predecessors. At the end of March, the CAPL Board learned the good news that the United States Supreme Court ruled 5:3 in favour of death row inmate Bobby Moore's appeal that he not receive the death penalty due to the fact that he suffers from an intellectual disability. CAPL was asked to provide amicus support to Mr. Moore's position that the Supreme Court's existing ban on executing intellectually disabled persons due to it being cruel and unusual punishment, should apply to him. The state of Texas had tried to argue that he does not suffer from such a disability, using older diagnostic criteria that are not considered standard practice in making such diagnoses.
On a national level, CAPL continues to nurture the good working relationship we have with the Canadian Psychiatric Association (CPA). I have been invited to take the CPA Board position that will be vacated by our past-president when he comes to the end of his term on the CPA Board in September 2017. We are also members of the Council of Academies at CPA and the CAPL president is a member of this committee. I also plan on meeting with the CEO of CPA, Mr. Glenn Brimacombe, soon to discuss areas where CAPL and CPA can continue to work together on strategy about policy development.
CAPL continues to keep abreast of developments on a federal level regarding judicial reforms that the current Liberal government has made some overtures about addressing. We have been told that CAPL's advice will be sought. I recently had a meeting with an MP and member of the Liberal Mental Health Caucus, Mr. Majid Jowhari, and was invited to comment on a legislative change they are planning to propose to the Justice Minister about limiting the use of administrative segregation in federal prisons. In particular, they are seeking to ban its use for individuals suffering from serious mental illnesses whose condition is likely to worsen by the use of such measures. Many of you are aware that this is a particularly hot-button topic in many regions of the country. It seems to be on the radar in Ontario since Mr. Howard Sapers was hired to review the provincial correctional system in the wake of several deaths of segregated prisoners in penitentiaries. The current Correctional Investigator of Canada, Mr. Ivan Zinger, has continued Mr. Sapers's work to denounce the widespread use of this practice in corrections. I added our support to the notion that we must find alternatives to the use of segregation as much as possible. I will continue to articulate our positions on these and other important topics to government with support from our CAPL Board and our members.
As CAPL matures as an organization, we are now moving to develop our procedures and policies as a logical next step, following the work we have done on our by-laws. We will to keep you up-to-date on important developments, but most of the work will go on behind the scenes as we formalize practices we have been following traditionally through institutional memory.
During a recent Board teleconference, we discussed the importance of continuing to put out our newsletters at least twice a year (if not more often) in order to share what we are up to and maintain a connection to our members. We considered whether we might benefit from creating the role of CAPL Newsletter Editor. Please feel free to let us know what you think, send suggestions about possible topics for the newsletter or propose articles. If anyone dynamic and enthusiastic out there is interested in taking on such a role, let us know! You can reach us at capl@cpa-apc.org.

Subspecialty
Greetings from the Royal College Forensic Psychiatry Specialty Committee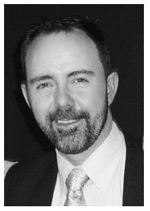 Brad Booth, MD, FRCPC, DABPN (Forensic psychiatry)
Chair, RCPSC Forensic Psychiatry Specialty Committee
The past year has been one of a numerous changes at your Royal College committee.  As many of you know, the path to specialty recognition has been long, and a great deal of ground work was done over many years.  In December 2009, the initial working group was struck resulting in the specialty being "born" in April 2011.  The initial working group stayed on as the first Specialty Committee. Under the leadership of Dr. Gary Chaimowitz, the committee ushered in the first set of examinations, developed and scored by the arms-length examination committee.
With many years of service on the committee, a number of members have completed their terms.  The committee would like to thank all of the dedicated group for their years of work:
Gary Chaimowitz: Chair of working group from December 2009 to April 2011; chair of specialty committee from April 2011 to June 2016 [replaced by Dr. Brad Booth].
Johann Brink: Region 1 representative on working group from December 2009 to April 2011; and on specialty committee from April 2011 to June 2016 [replaced by Dr. Vicki Roth].
Mansfield Mela: Region 2 representative on working group from December 2009 to April 2011; and on specialty committee from April 2011 to June 2016 [replaced by Dr. Jeff Waldman]. (Dr. Mansfield continues his work on the examination committee.)
Renée Fugère: Region 4 representative on working group from December 2009 to April 2011; and on specialty committee from April 2011 to June 2016. Dr. Fugère agreed to continue in her role until a replacement was found, and as of May 31, 2017, Dr. Fugère officially stepped down [replaced by Dr. Fabien Gagnon].
Scott Theriault: Region 5 representative on working group from December 2009 to April 2011; and on specialty committee from April 2011 to June 2016. Dr. Theriault agreed to continue in this role for another term so that we can stagger the replacement of committee members.
Brad Booth: Region 3 representative and vice-chair on working group from December 2009 to April 2011; and on specialty committee from April 2011 to June 2016 [replaced by Dr. Joel Watts in both roles].
John Bradford: Chair of examination committee from April 2011 to June 2016 [replaced by Dr. Graham Glancy].
Dr. Gary Chaimowitz and Dr. Renée Roy have accepted positions on the examination committee. We are happy to welcome our new committee members in their volunteer and work-intensive roles on the core committee and the examination committee.
In addition, we are glad to also have our program directors contributing to forensic education across the country and participating in our Royal College meetings:
University of British Columbia – Todd Tomita
University of Alberta – Alberto Choy (outgoing – replaced by Dr. Lenka Zedkova)
University of Toronto – Lisa Ramshaw
University of Ottawa – Dominique Bourget
University of Montréal – Jocelyne Brault (replaced Dr. Joel Watts)
McMaster University – Yuri Alatishe will join us representing this newly-approved program
With many CAPL members having written the Royal College examination, the number of individuals writing has leveled off. Trainees across the country continue to fluctuate as they have in the past. Barriers continue to exist in most training centres around stable funding. In addition, forensic psychiatry remains generally underserviced and residents do not often seek out our subspecialty.  We are pleased that the general psychiatry committee is open to reviewing resident exposure to forensic areas as we move towards competency-based education.
The committee will have work ahead as we revamp the current training requirements, including the objectives of training, specific standards of accreditation and specific training requirements.  Your thoughts and input are always welcome. Currently, forensic psychiatry is slated to move to Competency by Design in Cohort 5 along with child and adolescent psychiatry and geriatric psychiatry.  This should occur in approximately July 2020; however, the committee will begin its work in 2018.  General psychiatry is starting their preparations this year, with the first residents starting July 2019. Interestingly, though forensic psychiatry starts a year later, we will graduate the first trainees before general psychiatry.
The committee is always interested in hearing from Fellows of the Royal College and CAPL members.  We continue to work on making forensic psychiatry training high quality.
CPD and Training
Message from the CAPL Conference Scientific Committee Chair
Michelle Mathias, MA, MD, FRCPC (Forensic psychiatry)
Scientific Committee Chair
CAPL organized its 22nd Annual Conference this past spring.  Twenty-two years of educating our country's forensic psychiatrists is definitely something to be proud of! As with those preceding it, this year was a success, thanks to great national-wide attendance.  Held Mar. 12-15, 2017 in Mont Tremblant, over 80 attendees travelled from across the country knowing it was their once yearly opportunity to catch-up, visit, cajole, discuss and liaise with their forensic colleagues.   And yes, they may have done so over a bevvy or steak or two.  In fact, CAPL's reputation even attracted international forensic psychiatrists who flew "over the pond" to join us from England!
The conference started off with a bang with very well-attended preconference seminars.  The first topic, presented by Drs. Percy Wright and Angela Carter, was that of "A Forensic Psychiatrist's Guide to Understanding Psychological Assessment."  Once our brains were warmed up and ready for the next topic, Dr. Fabien Gagnon was kind enough to provide a very thorough and comprehensive review of civil psychiatry that had us all reflecting on our own practices.
Moving into the core body of the program, our various members provided a stimulating, thought-provoking wide array of presentations.  Topics included:
Boards: From Civil to Review Boards and From Canada to Elsewhere
Correctional Psychiatry
Risk Assessment: Harm to Self and Harm to Others
Considerations in Therapy and Clinical Assessment
NCR-MDs: Assessments and Expert Testimony
As with previous years, Dr. Gagnon was also kind enough to round up our French colleagues for the francophone program.  And what would the francophone program be without French red wine, incorporated into the session? Thanks for the bottle, Louis Berard!
Of course CAPL is always pleased to welcome not only its returning members but also its newest members. Residents from various psychiatry programs came to be exposed to the wonderful and wacky of our forensic world, many stating they would return next year. Among them was our CAPL Fellowship Award winner, Dre Géraldine Godmaire-Duhaime from Université Laval, who provided a rich, well-developed presentation of her interesting research on treatment incapacity.
CAPL conference organizers (Phil Klassen, Brad Booth, Vicki Roth and myself) enjoyed maintaining many of our conference's perks and pleasantries.  Cocktail hour on opening night had its usual success with many hooligans letting their hair down as they raised a glass.  In fact, to facilitate the camaraderie we so enjoy, we moved our evenings' special presentations to the lunch hour so that attendees could have their evenings to socialize to their heart's content.
CAPL also tried on a few new additions to keep things fresh.  The biggest change this year was the introduction of our CAPL 2017 conference app.  For starters it had all the wonderful basics of room locations, a list of presenters, online evaluations and a schedule of the various events.  Beyond that, however, blogging and posting went wild as participants "liked" and "shared" to no end.  Our first-placed blogger was none other than Gary Chaimowitz, a social butterfly from the start… no surprise!  As conference organizers, we cannot thank the CAPL attendees enough for having truly embraced this new enterprise with such fervour.
In fact, we were so excited after the 2017 conference that we haven't let up. We are already meeting and organizing for next year's conference, to be held Mar. 4-7, 2018 at the Fairmont Empress in Victoria, BC.  Who knows what new features will be incorporated next year!
Of course, none of this work can ever be accomplished without our organizing goddess, Ms. Chantal Goddard.  Our success would not be what it is without her guiding us through all the details and putting out any little spark of a fire that comes up.  Admittedly, there is never a dull moment with CAPL's Organizing and Scientific Committee, so if you are looking to get involved, please contact us to let us know!

CAPL hosts intensive course at upcoming CPA annual conference
Brad Booth, MD, FRCPC, DABPN (Forensic psychiatry)
Psychiatrist, ROHCG and Assistant Professor, U of Ottawa Psychiatry
CAPL and CPA continue to maintain and grow their ties.  While we now have three subspecialties recognized in psychiatry, forensic psychiatry likely has the largest overlap with general psychiatry knowledge which is then built into a medico-legal context.  CAPL has two representatives on the Council of Academies at the CPA including one who sits on the CPA Board.  This allows close dialogue and collaboration between the four academies (forensics, child and adolescent, geriatric and psychosomatic medicine) and the CPA.  To enhance this collaboration further, the CPA has invited each of the academies to prepare a review course highlighting updates in the field.
With this, CAPL has arranged an intensive course aimed at violence entitled "Assessment and Management of Violence: Pearls for General Psychiatry." The course, which is slated for Sept. 16, 2017 from 2:45 – 5:45 p.m. in room 213/215 of the Shaw Centre, has the following learning objectives:
Describe rates and types of violence including psychiatric risk factors.
Utilize a legally defensible approach to risk assessment and risk management of psychiatric patients.
List specific risk issues in correctional populations, sexual violence, domestic partners and stalkers.
This course will complement a number of other CPA forensic-focussed topics, including the forensic course that Drs. Gary Chaimowitz and Dominique Bourget have run for many years.
We encourage all CAPL members to attend the CPA annual conference in Ottawa (Sept. 14 – 16, 2017) as the preliminary program looks very high quality.  Also, please encourage your general psychiatry colleagues take advantage of the great learning opportunities in forensic topics.

Inside CAPL
Update from the regional sections
BC Regional Section Report
Todd Tomita, MD, FRCPC
President, BC Regional Section
Since 2014, the CAPL BC Section has been cosponsoring  Forensic Psychiatry Education Day events with the UBC Forensic Psychiatry Division. The events continue to be held at the UBC Robson Square Campus in Vancouver.
The goals are to provision practice-relevant information and provide a forum for fostering collegiality among local forensic psychiatrists. These events are accredited for Royal College Maintenance of Certification (MOC) Section 1 credits. Participants have been a mix of forensic psychiatrists and psychologists, Crown and defence counsel, BC Review Board members, and psychiatry and psychology trainees.
Our 6th Forensic Psychiatry Education Day in May 2017 had the theme of Odd, Erratic, and Eccentric Participants in the Criminal Justice System. Topics included:
Vexatious Litigants, Johann Brink
Stalking of Professionals in the Criminal Justice System, Dr. Randy Kropp
Psychological Aspects of Radicalization, Mr. David Marxsen, RCMP
Eccentric Litigants: Challenges for the Court, Hon. Madam Justice Duncan, BC Supreme Court
Practical and Professional Challenges for Crown Counsel, Godlewska, Crown Counsel
Practical and Professional Challenges for Defence and Plaintiff Counsel, Janet Winteringham, QC
Our next Forensic Psychiatry Education Day will be in November 2017.

Quebec Regional Section Report
Joel Watts, MD, FRCPC, DABPN (Forensic psychiatry)
President, CAPL-Quebec
At our last spring meeting on May 8, 2017, we continued to have good representation of the major regions in the province that have busy forensic practices. Our biannual dinner meetings have taken place in Bécancour (near Trois-Rivières) for several years now due to its fairly central location allowing everyone to meet and enjoy a good meal in a relaxed atmosphere while we catch up.
The collegial spirit of CAPL members is alive and well in both English and French Canada based on the similar atmosphere of our meetings as compared to the annual conference. We generally hold a roundtable discussion of the latest successes and struggles faced by colleagues across the province before delving into more specific issues related to recruitment, resident education, PGY-6 training in forensics and advocacy.  Recruitment continues to be a hot topic among members as several centres, including the largest (Institut Philippe-Pinel de Montréal), have many unfilled positions for forensic psychiatrists.
Most recently, CAPL-Quebec members now make up the majority membership of the Association des médecins psychiatres du Québec (AMPQ, our provincial psychiatric association) medico-legal committee. Dr. Marie-Frédérique Allard is now an elected AMPQ Board member too. This only serves to help that our voice will be heard on issues such as remuneration, recruitment and organizational reform advocacy.
We are encouraged to learn that the only francophone PGY-6 forensic residency program, which is at the Université de Montréal, will have two residents for the first time in 2017-18. CAPL-Quebec will soon then be able to fill the resident representative position vacancy on our executive. The recent amendments to the CAPL by-laws that allow all residents to apply to be full members of CAPL (advocated by our section), will allow us to be able to fill this position in the future if we have interested senior residents in general psychiatry but no active PGY-6's.
Call for CAPL Newsletter Editor
Academy members in good standing are invited to indicate their interest in serving as the editor of the CAPL Newsletter.
The primary role of the editor is to coordinate and solicit articles for at least two newsletter issues each year. The editor will also contribute articles to the newsletter.
Ideal candidates have:
A broad view of clinical, research and educational issues in forensic psychiatry.
Superior communication skills.
The ability to commit adequate time to the position.
The ability to bring new ideas and develop engaging content to the CAPL newsletter.
Previous editorial experience is a plus, but not required.
Enthusiasm for forensic psychiatry.
To apply, send a short (250 words) statement of interest to the attention of the Board of Directors at capl@cpa-apc.org by Sept. 1, 2017.
Governance Update
CAPL members considered by-law amendments at the last Annual General Meeting (AGM) to:
Clarify the criteria for Full membership in light of subspecialization recognition by the Royal College and allow a pathway for those with clinical expertise.
Allow residents in general psychiatry programs and PGY6 forensic psychiatry programs to be considered "members" of CAPL so they are eligible to sit on the executives of regional sections.
Move to the not-for-profit corporation standard which involves election of directors and appointment of officers from among the directors. 
The latter issue was discussed at length at previous AGMs, and the most recent amendment was prepared based on member direction at the 2016 AGM. The Board is now tasking itself with preparing a comprehensive policy manual to support and guide implementation of CAPL activities in accordance with applicable legislative requirements. We will provide updates on this process.
The by-laws are accessible at any time by visiting www.capl-acpd.org.
We'd like your feedback on the proposed CAPL ethical guidelines
Those of you who were present at the Annual General Meeting (AGM) on Mar. 14, 2017 will recall that AGM participants agreed to circulate the proposed ethical guidelines to CAPL members with a call for comments. Following the comment period, the document would be considered for final member ratification via an electronic voting mechanism.
The Board invites your comments and feedback. Please check your email (from Jun. 9, 2017) for a link to the online survey. Feedback is due by Jul. 7, 2017: don't miss your chance to provide input.
Membership News
In Memoriam: Dr. Derek Eaves (1942 – 2017)
It is with great sadness that CAPL has learned of Derek Eaves's passing.
Derek was a giant in our field: he was Executive Commissioner of Forensic Psychiatric Services Commission, was instrumental in the creation of the Mental Health Law and Policy Institute at Simon Fraser University, and was the founder of the International Association of Forensic Mental Health and its journal, of which Dr. Tonia Nicholls is the current editor.  He was recently described by others as a man of quiet but great vision, who turned vision into reality by his persistence, organization and support of others. He made an immense contribution.
Derek will be missed greatly.
It's membership renewal time…
Annual dues notices were issued to CAPL members in mid-May: please check your mail for yours if you've not already done so. CAPL now accepts payments by Visa or Mastercard in addition to personal cheque. To renew by phone, call Julie at 1 800 267-1555 ext. 231 with your card number and expiry date.
Please note that the legislation under which CAPL is incorporated restricts voting at the Annual General Meeting (AGM) to members in the Full, Life and Member-in-Training categories who renew within three months of their invoice date. Avoid disappointment at the AGM and renew today!